Book with Priceline and earn "up to $1,000 Onboard Spending"! On select cruises you can earn cash to use on your cruise.
To qualify for your bonus offer of "up to $1,000 Onboard Spending", you must full out the redemption form found in the "Redeem Bonus Offer" section of My Cruise Reservation. After submitting the form, you will receive an email confirmation, and your onboard spending will appear on your invoice approximately 21 days prior to departure.
The "up to $1,000 Onboard Spending" amount you receive depends on your cruise fare (total price excluding port charges, taxes, fees & travel protection) found on your booking confirmation and cannot exceed 10% of your cruise fare. Your TOTAL PRICE can be found on your Reservation Details (invoice) by accessing My Cruise Reservation.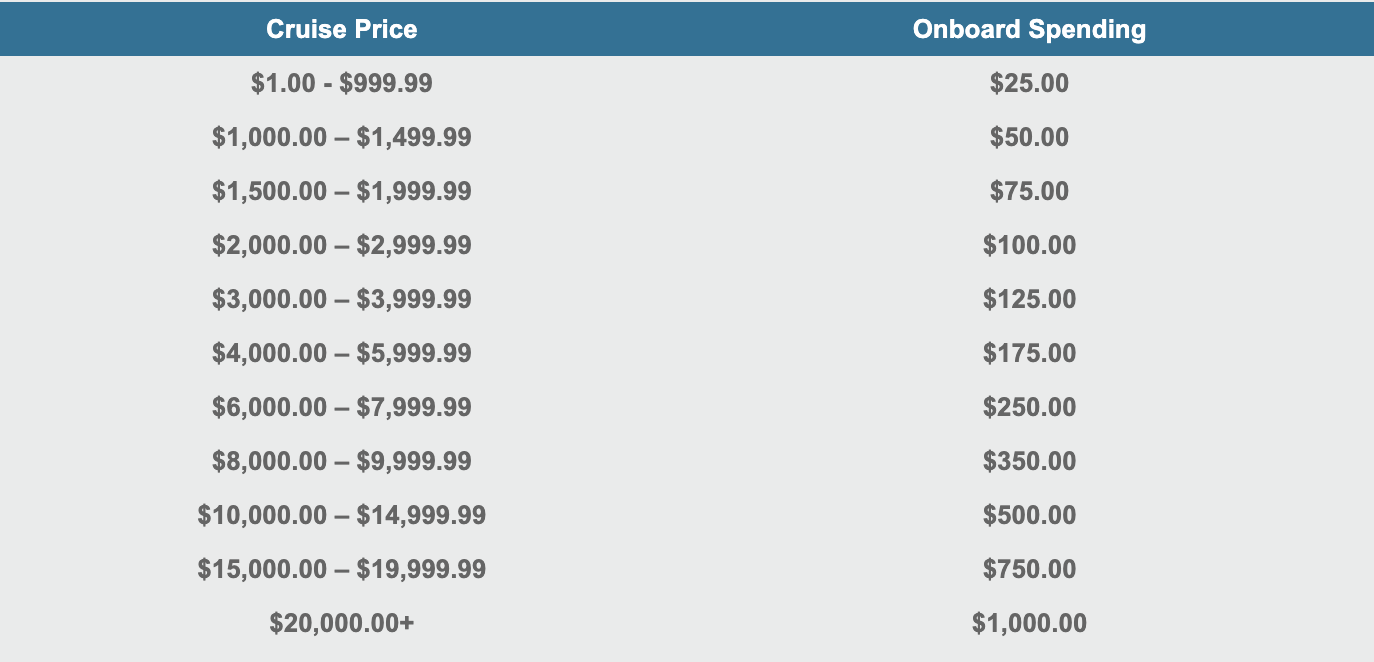 Are you ready to book your next vacation? Book with Priceline Cruises for great fares and valuable benefits! You get more when you book with us instead of booking directly with the cruise line. We give you our exclusive bonus offers, plus all qualifying cruise line offers, plus all of the cruise line loyalty program benefits.
Call us at 800-735-8000 or book online at Priceline Cruises today.